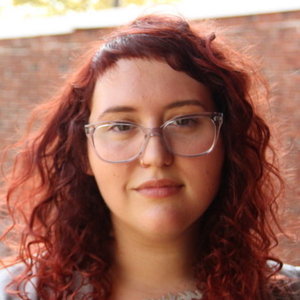 Rabbi Ariana Katz
Special guest
Rabbi Ariana Katz couldn't separate joy from Judaism if she tried. Jewishly educated and grown within an 11 mile radius, Ariana was born and raised just north in Philadelphia, PA. She was ordained by the Reconstructionist Rabbinical College in June 2018. Ariana received her B.A. with distinction in Sociology with a minor in women's, gender, and sexuality studies from Boston University.
Rabbi Ariana has served congregations Kol Tzedek and Tikkun Olam Chavurah in Philadelphia. She has worked at T'ruah: the Rabbinic Call for Human Rights, Avodah: The Jewish Service Corps, at college campus Hillel centers, online journals, and as a chaplain at Planned Parenthood. She completed a unit of Clinical Pastoral Education at Hebrew SeniorLife in Boston, MA.
Rabbi Ariana created and hosted Kaddish, a podcast about death and identity. Rabbi Ariana has collaborated on dynamic Jewish ritual projects at the intersection of justice and Judaism, like Soul Candles for the Days of Awe kits and workshops, and the Years of Radical Dreaming Jewish calendar.
Rabbi Ariana is the founding rabbi of Hinenu: The Baltimore Justice Shtiebl, and is honored to nurture and serve this community from its very earliest dreaming phases to now. She lives in Charles Village with her partner, Ever Hanna.
Rabbi Ariana Katz has been a guest on 1 episode.
October 18th, 2019 | Season 1 | 38 mins 14 secs

In episode 2, we speak with Rabbi Ariana Katz of Hinenu: The Baltimore Justice Shtiebl, a new congregation that harkens back to an Eastern European, hyper-local vision of Jewish community. Katz, an under-30 rabbi who once lived in an anarchist collective, describes her efforts to organize a new, intergenerational community convened around spirited prayer and social justice activism. Rather than seeking to overturn the synagogue model, Katz explains she is seeking to revitalize an older model. We also discuss how building an explicitly progressive spiritual community creates an atmosphere that welcomes people whose political views on race, LGBTQ issues, and Israel/Palestine have left them marginalized or excluded from other Jewish communities.