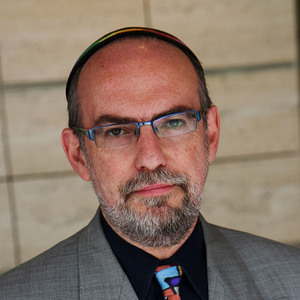 Rabbi Aryeh Cohen
Special guest
Aryeh Cohen is a professor, a social justice activist, a rabbi and a lecturer.
He teaches all things Rabbinic Literature (Mishnah, Talmud, midrash) and social justice at the Ziegler School for Rabbinic Studies of the American Jewish University, where he was ordained as a rabbi in 2010. He is Kogod Senior Research Fellow at the Shalom Hartman Institute of North America, rabbi in residence at Bend the Arc: Jewish Action, Southern California, and immediate past co-chair of the board of directors of CLUE (Clergy and Laity United for Economic Justice).
He is the author of Justice in the City: An Argument From the Sources of Rabbinic Judaism and hosts a weekly Talmud podcast, Daf Shvu'i/Weekly Daf: Give me 40 minutes or so and I'll give you a daf or so.
Rabbi Aryeh Cohen has been a guest on 1 episode.
November 19th, 2020 | Season 1 | 48 mins 41 secs

Does the Talmud offer a perspective on police reform, and whether it makes sense to, as the slogan says, defund the police? Rabbi Aryeh Cohen, a Talmudic scholar and an advocate for redirecting police funding, explains what ancient Judaism does and doesn't have to say about policing. After a quick post-election debrief, Cohen lays out the case for a new approach to policing, one in which far fewer officers would carry arms. He addresses questions about armed guards protecting Jewish institutions during a time of rising antisemitism and touches on how his experience as a soldier in the first Lebanon War shaped his anti-violence worldview.