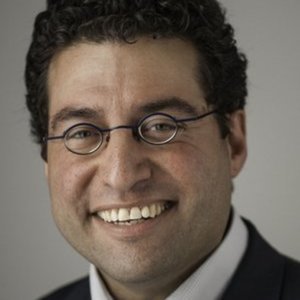 Daniel Libenson
Special guest
Daniel Libenson is the founder and president of the Institute for the Next Jewish Future and co-host of the Judaism Unbound podcast. He spent six years as Executive Director of the University of Chicago Hillel and three years as Director of New Initiatives at Harvard Hillel. Dan is a 2009 AVI CHAI Fellow and has also received the Richard M. Joel Exemplar of Excellence award, Hillel International's highest professional honor. Dan attended Harvard College and Harvard Law School. Dan has published articles in Ha'aretz, The New York Jewish Week, Zeek, eJewishPhilanthropy, and elsewhere. Before devoting his life to working in the Jewish community, Dan spent five years as a law professor after clerking for Judge Michael Boudin on the U.S. Court of Appeals for the First Circuit. He lives in the Hyde Park neighborhood of Chicago with his wife and two children.
Daniel Libenson has been a guest on 1 episode.
May 29th, 2018 | Season 0 | 52 mins 54 secs

This episode introduces another theme we'll be exploring over several episodes: How is technology impacting Judaism and vice versa? The hosts of Judaism Unbound, Daniel Libenson and Lex Rofeberg, argue that the internet has revolutionized the Jewish landscape and made Jewish texts and knowledge radically accessible. They argue that, rather than entering a period of decline, Jewish life is migrating into an era that is at least partially defined by digital connections.