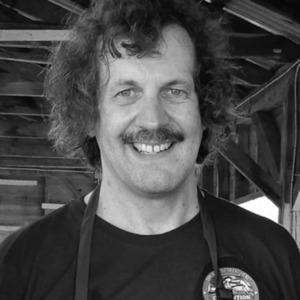 John Backman
Special guest
John Backman writes: "A spiritual director and quasi-solitary, I write and speak about contemplative spirituality and its surprising relevance for today. SkyLight Paths has published my book, Why Can't We Talk? Christian Wisdom on Dialogue as a Habit of the Heart, and my articles have appeared in places like Huffington Post Religion. I've also presented at a range of conferences, including Parliament of the World's Religions.
My home is in the Christian tradition, though I drink deeply from Zen as well. In the grand scheme of LGBTQ+, I am Q, or gender nonbinary. Since a life crisis in 1993, the divine nudge has moved me away from a successful career in marketing and toward the place I inhabit today—where I write intense personal essays (like this one and this one), live with my beloved wife and animals, serve as spiritual director to the occasional seeker, and daily sit in the presence of a God who never fails to surprise me."
John Backman has been a guest on 1 episode.
March 3rd, 2020 | Season 1 | 49 mins 31 secs

John Backman wore a dress as a child and had never felt comfortable identifying as a man. And only in the past decade, well into middle-age, John, a writer and spiritual director, began to use the pronouns she and her (and sometimes going by the name Janelle.) Yet, she identifies as gender non-binary, rather than as a woman. What has all this meant for her relationship with her wife of decades? Her adult daughter? Friends and colleagues? In this remarkably candid interview, John describes what it is like to live between society's definitions of male and female. A Christian and Zen practitioner, John places her lifelong quest for true self — and struggle with mental health — within a spiritual framework.