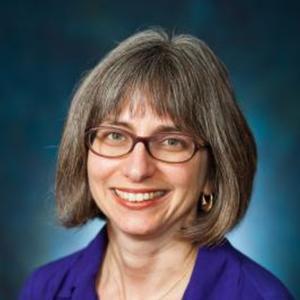 Rabbi Mira Beth Wasserman, Ph.D.
Special guest
Mira Beth Wasserman, Ph.D., directs the Center for Jewish Ethics at the Reconstructionist Rabbinical College. Rabbi Wasserman's work briges scholarship, community building, and the pursuit of social justice. At the center, Rabbi Wasserman has launched a projecect called The Torah of #Metoo. The center is developing and sharing its research and expertise on Jewish ethics, power and gender through a variety of initiatives in the Jewish world and beyond.
Rabbi Wasserman's recent book, Jews, Gentiles, and other Animals: The Talmud after the Humanities (Penn Press, 2017), investigates what it means to be human according to the Talmud. In her current book project, she argues for drawing on Rabbinic literature—the Talmud in particular—as a model for contemporary ethical deliberation.
Rabbi Wasserman is Rabbi Emerita of Congregation Beth Shalom in Bloomington, IN, where she served for over a decade. As rabbi, she facilitated three lay-led minyanim and initiated a full-day Jewish preschool and kindergarten. She also published a children's book, Too Much of a Good Thing (Kar Ben, 2003), based on Talmudic stories that she shared with her youngest congregants.
Rabbi Wasserman's doctorate in Jewish Studies is from the University of California at Berkeley. Her rabbinic ordination is from the Hebrew Union College-Jewish Institute of Religion, and she is an alumna of the Wexner Graduate Fellowship. She has a Bachelor of Arts in Hebrew Literature from the Jewish Theological Seminary and a Bachelor of Arts in American Studies from Barnard College.
Rabbi Mira Beth Wasserman, Ph.D. has been a guest on 3 episodes.
June 29th, 2023 | Season 1 | 1 hr 8 mins

Have you ever struggled to explain racism to your kids? Then be sure to catch our conversation with Buffie Longmire-Avital, Ph.D, who shares her latest research as well as her own perspective as the mother of two biracial sons.

October 22nd, 2020 | Season 1 | 39 mins 49 secs

How can Jewish ethics shape how people make decisions about daily life during a pandemic? Rabbi Mira Wasserman, who directs the Center for Jewish Ethics, explains how ethical considerations have shaped her own decisions — such as whether to drive her child to school or send him on the school bus — and how they should operate on a communal level. She also addresses the narrowness of questions of medical ethics such as best use of limited hospital resources, arguing that a true ethical response to crisis goes beyond the mechanics of triage to address the structural inequities in our health care system that lead to scarcity in good times as well as crises. She and Bryan also cover how Hollywood action movies' model of heroism reflect a warped model of heroic individualism that neglects less flashy, but vital and sustaining contributions. Is it time to rethink the actions and behaviors celebrated by American society?

July 30th, 2018 | Season 0 | 41 mins 55 secs

Rabbi Mira Wasserman delves into the ethical questions raised by the dramatic emergence of the #metoo movement. Rabbi Wasserman discusses the ongoing challenge of speaking up against wrongdoing and shifting a culture that casts doubt on victims who have shared stories of abuse. The conversation focuses less on egregious cases of abuse and more on everyday encounters. We also ask: What can Judaism teach us about how to shape a world in bystanders routinely stand up to ensure the human dignity of all is protected? How can liberal Jews design ethical guidelines to live by? Is there a statute of limitations on asking for forgiveness?