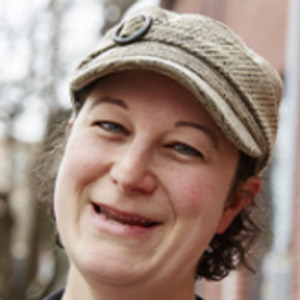 Miriam Steinberg-Egeth
Special guest
Miriam Steinberg-Egeth has been a leader in the Philadelphia Jewish community since 2006, providing interdenominational and intergenerational opportunities for Jews of all backgrounds to connect with communal experiences that work for them. During that time, she has served as the sole staff person for multiple Jewish organizations: the Center City Kehillah, the Board of Rabbis of Greater Philadelphia and Hillel of Greater Philadelphia's Jewish Graduate Student Network. In all of these roles, she has focused on the importance of relationship-building, resource-sharing and creating meaningful connections. She is the creator of "Miriam's Advice Well," the Jewish Exponent's advice column, which she has been writing since 2011, fielding questions on parenting, dating, Jewish rituals and the little issues of daily life. Miriam's writing has also been featured by 18Doors, Kveller.com and the Horn Book. She holds degrees from Goucher College and Lesley University. Miriam currently serves as the strategic manager at Hadar.
Miriam Steinberg-Egeth has been a guest on 1 episode.
May 19th, 2022 | Season 1 | 57 mins 11 secs

Have you ever heard a Jewish organization refer to itself as "warm and welcoming" but, on some level, fail to live up? Then listen to Bryan's conversation with Miriam Steinberg-Egeth and Warren Hoffman, Ph.D., about their book "Warm and Welcoming: How the Jewish Community Can Become Truly Diverse and Inclusive in the 21st Century." The authors argue that "warm and welcoming" is not a state to achieve but a constant process.