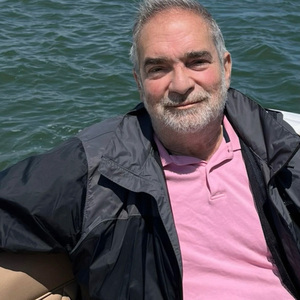 Rabbi Jacob Staub, Ph.D.
Co-Host of Evolve
Rabbi Jacob Staub, Ph.D. is the director of Evolve: Groundbreaking Jewish Conversations. He is Professor of Jewish Philosophy and Spirituality at the Reconstructionist Rabbinical College in Wyncote, Pa., where he directs the Program in Jewish Spiritual Direction. He co-directs_ Bekhol Derakhekha Da'ehu_ (Know God in All of Your Ways), a training program for Jewish Spiritual Directors. He served as editor of The Reconstructionist from 1983 to 1989 and co-authored with Rebecca Alpert Exploring Judaism: A Reconstructionist Approach (Reconstructionist Press 2000).
Rabbi Jacob Staub, Ph.D. has hosted 18 Episodes.
September 17th, 2019 | Season 1 | 45 mins 45 secs

In this inaugural episode, we speak with Rabbi Rachel Weiss of Jewish Reconstructionist Congregation in Evanston, Ill. Weiss describes her community's effort to remain relevant at a time of great change in Jewish life and North American life more generally. From deep and respectful dialogue on divisive issues, to the transformational use of post-it notes, Rabbi Weiss shares a window into her synagogue community's ongoing evolution.

August 16th, 2019 | Season 1 | 2 mins 54 secs

Welcome to Evolve! Listen to this brief teaser to find out what's coming soon to a podcast player near you.