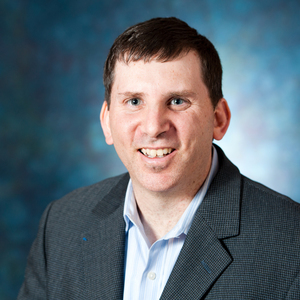 Bryan Schwartzman
Co-Host of Evolve
Bryan Schwartzman is an award-winning journalist, critic and fiction writer. He has approached the question of "What does it mean to be Jewish in today's world" as a 20-year reporting project. His search for deeper understanding has taken him from his cultural Jewish upbringing in Queens, N.Y., to the mystical northern Israeli city of Tzfat, a kibbutz chicken coop, the mountains of the southern Sinai, the Tunisian Island of Djerba, a Jewish enclave in Johannesburg, post-Katrina New Orleans, the slot canyons of south central Utah, the classrooms of the Jewish Theological Seminary, the newsroom of Philadelphia's Jewish Exponent and, now, Reconstructing Judaism in Wyncote, Pa., where he's a member of the communications team. In his spare time, he writes fiction that's occasionally published and seeks inner peace in the lap pool.
He was co-creator and co-host of #TrendingJewish: The Jewish Podcast About Everything. (Archives from the show remain available on this site.) He is a blogger for The New Normal, a New York Jewish Week online publication focusing on issues of inclusion. He and his wife, Amy, live in suburban Philadelphia and are the parents of two daughters.
Bryan Schwartzman has hosted 67 Episodes.
October 31st, 2017 | Season 0 | 33 mins 23 secs

It was not easy to find faith for Jennifer Janes after years of chronic illnesses. But this spiritual hospice social worker from San Antonio has used Judaism as a guide help her help others in difficult times. How does someone raised as a nominal Christian find a Jewish path in the middle of Texas? Bryan and Rachael will find out!

October 24th, 2017 | Season 0 | 40 mins 43 secs

Rabbi Jon Cutler had an incredible career as a chaplain in the U.S. Navy. After celebrating his recent retirement, Jon tells Bryan and Rachael about his challenges being a gay man in rabbinical school and the U.S. military while also being a voice for minority soldiers. Jon also unveils his secret plans for Bryan's fitness routine!

October 10th, 2017 | Season 0 | 40 mins 35 secs

Rabbi Leiah Moser has two passions: studying Talmud and composing electronica music. In this episode, Bryan and Rachael uncover the links between Jewish tradition and funky modern music.