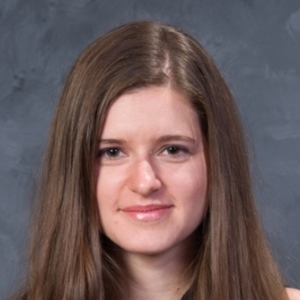 Rachael Burgess
Co-Host of Evolve
Rachael has an unquenchable curiosity and has a passion for learning about people and culture. She packed up her '96 Ford Crown Victoria and drove from her home town of Sierra Vista, Ariz. to the East Coast where she studied film and radio production at Rowan University in New Jersey. While she served as the college radio station's public affairs director, she won a Gracie Award (an award presented by the Alliance for Women in Media Foundation) for her radio interview with Miss America 2010 Caressa Cameron.
Rachael has dedicated her career to helping other curious Jews connect to each other and to a movement that opens doors rather than shut them. She has also helped provide resources and consulting for Reconstructionist communities looking to reach the success they want to achieve.
But when she's not burning the midnight oil at 1299 Church Road, she is spending time with friends and family, posting too many pictures of her cat on social media, practicing her Hebrew or looking for something else to learn.
Rachael Burgess has hosted 27 Episodes.